MTAA's annual conference is the premier medical technology industry conference in Australia and brings together leaders and influencers across industry, government and academia to discuss what's up ahead for the MedTech industry.

MedTech19 will be held on 19-20 September in Sydney and will include opportunities to hear from senior Commonwealth officials, international industry leaders and local experts on topics ranging from cybersecurity to the future of Private Health Insurance.

MedTech19 provides opportunities for networking and building valuable relationships with health industry stakeholders from across Australia and internationally.
This year MedTechnique Consulting is very proud to be a sponsor for this premier medical technology industry event.
Sarah Griffin, Principal of MedTechnique Consulting will be attending the conference for the two days and will be available for discussion if you would like to find out about how MedTechnique Consulting can help your organisation to develop and implement a strategy for your products, services and technologies that will maximise the opportunities for market access in Australia and drive sales.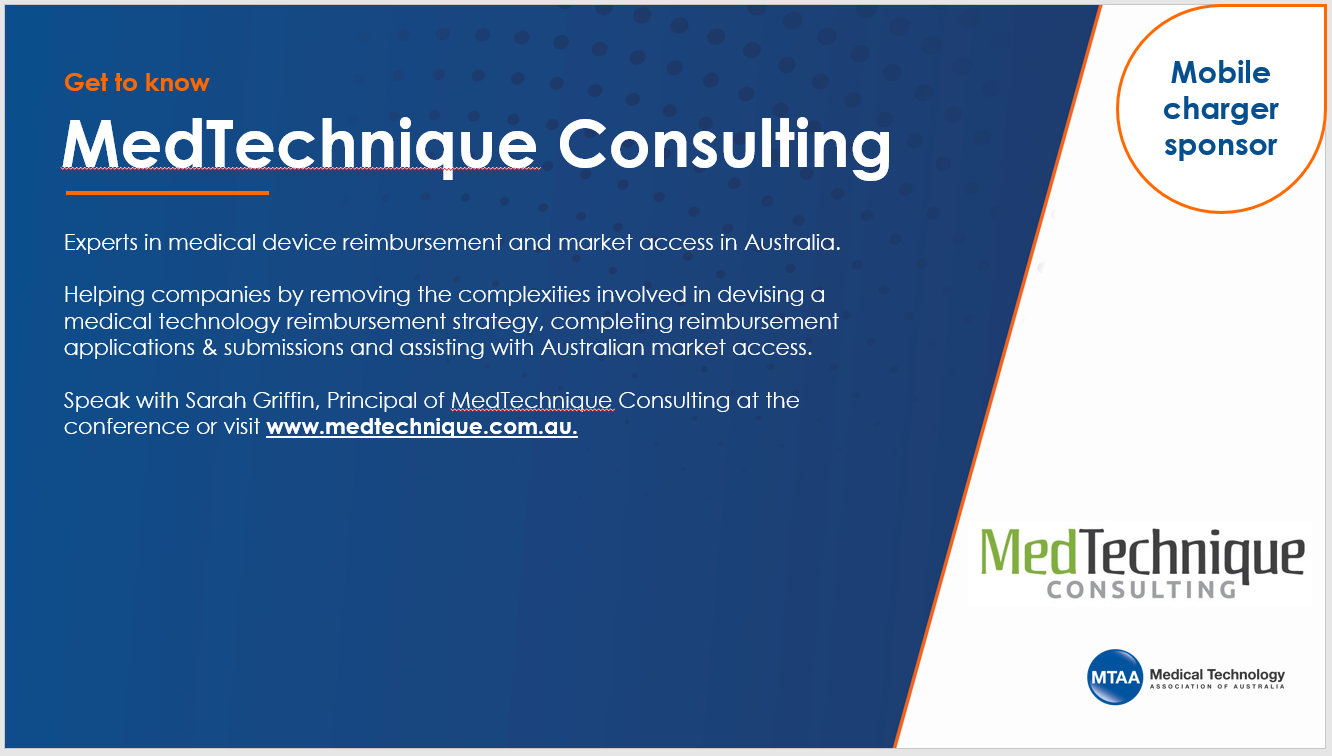 For more information and to register for the MedTech19 Conference see the following link.